Waster paper packaging machine/ waste paper baler
Waster paper packing machine can meet various materials packing, like a variety of cartons, plastic bottles, mineral water bottles and so on. Since the horizontal waste paper baler entered the market, it quickly occupied the market. The equipment consists of two parts: the main machine and the conveyor. The conveyor is responsible for feeding all kinds of raw materials into the mainframe, and then the main machine compresses and packages them. Finally, the package is bundled manually.For skilled person, can pack about 6-10 packets an hours, or hundreds of tons of waste paper a day., which greatly improves the efficiency of packaging and increases the profit of waste paper recycling.
Range of use of horizontal waste paper baler
For plastic waste, waste paper, straw, cloth, sponge, domestic garbage waste, metal scrap, adhesive tape, film and other bulky material compression packaging, manual bundling.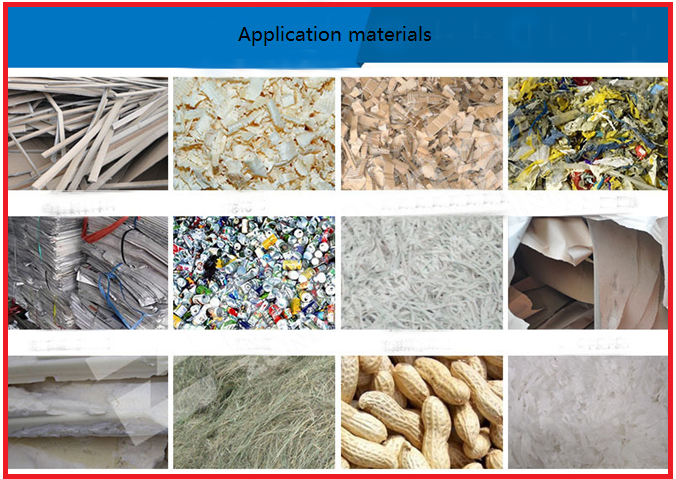 The advantages of horizontal waste paper baler:
1. Hydraulic configuration: the hydraulic circuit system with fast regenerated oil and low noise, adopted the combination of imported and domestic high quality components. It not only ensures the quality but also reduce the cost, then keep the stable performance of the whole machine.
2. Electrical configuration: PLC control system, simple circuit, low failure rate, simple and fast inspection and elimination.
3. Shear knife: taking international common design of the scissors, improved the paper cutting efficiency, and prolonged the service life of the blade.
4. Wire baler: the latest type of wire baler in the world, saving iron wire, fast binding, low failure rate, easy to clean, maintain and repair.
5. Conveyor: steel chain plate transmission, corrosion resistance and aging resistance, having the advantages of anti-slide, large transport capacity, strong loading capacity and so on.
6. The length is set freely and the packing value is recorded accurately.
7. Simple installation and foundation construction, and no need foundation strengthening treatment.
8. Feeding mode: Conveyor belt feeding machine uses double cylinder balanced compression with special hydraulic system, so power is more stable.